Devet ideja za društvene biznise u konkurenciji za nagrade
Devet timova mladih ljudi sa idejama za pokretanje društvenih biznisa plasiralo se odlukom stručne komisije u finale Nagrade za društvene promjene (Social Impact Award – SIA) u Crnoj Gori za 2018. godinu. Svi timovi dobiće narednih mjeseci priliku da razviju svoje ideje radeći sa mentorima i predavačima, a u septembru će 4 najbolja tima postati pobjednici Nagrade za društvene promjene.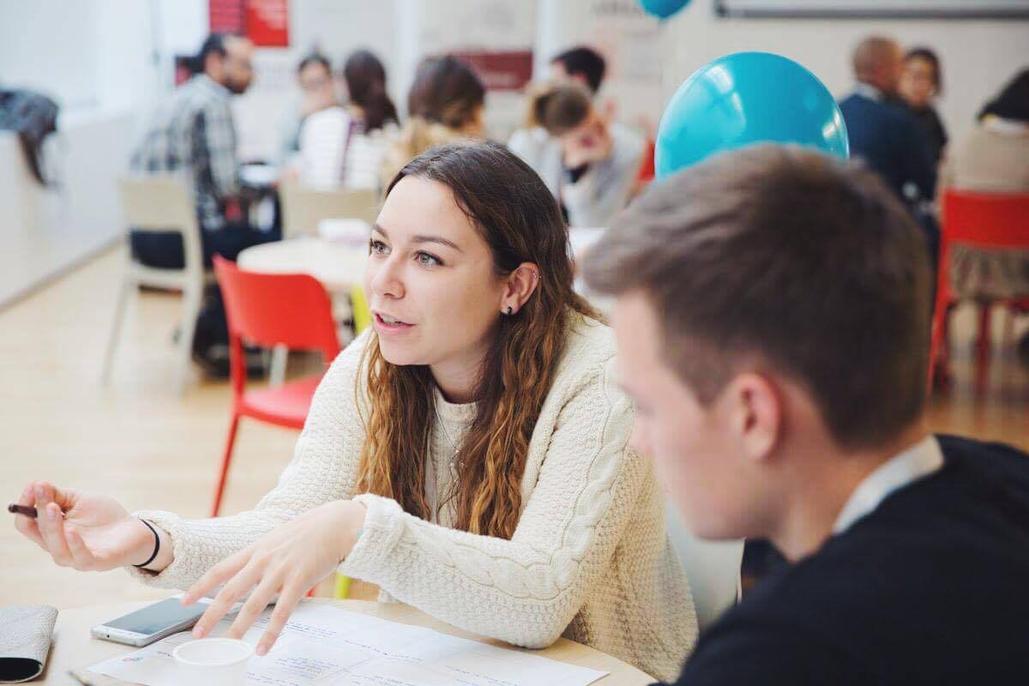 Timove finalista čine ljudi mlađi od 30 godina, a ove godine su među njima studenti svih univerziteta u Crnoj Gori. Njihove ideje trebalo bi da se razviju u društvene biznise koji će poslovati održivo, dok istovremeno riješavaju neki od društvenih problema. Ideje finalista bave se najrazličitijim oblastima, a o tom govore i njihovi nazivi:
Audio Biblioteka,
Dragocjena plastika,
Džepni psiholog,
FoodSupply,
Healing Centar,
Kukica Marketplace rukotvorina i umjetnina,
Light 4 Life,
Pametna Bova,
REMAKE.
Neposredno nakon završetka selekcije finalista počinje inkubacija njihovih ideja. Timovi će tokom ljeta raditi zajedno sa mentorima i predavačima iz uglednih crnogorskih kompanija, univerziteta i organizacija civilnog društva, kako bi ideje razvili u planove spremne za realizaciju. Tokom septembra će uslijediti online glasanje za jedan od pobjedničkih timova, dok će još tri pobjedinčka tima odabrati stručni žiri na finalnom događaju početkom oktobra. Tri pobjednička tima dobiće početni kapital od po 1500 eura, putovanje na Međunarodni samit Nagrade za društvene promjene koji se ove godine održava u Tbilisiju (Gruzija) i dalju mentorsku podršku, dok će četvrti pobjednički tim dobiti prostor za rad i dalju mentorsku podršku za razvoj ideje.
Nagrada za društvene promjene (Social Impact Award – SIA) najveći je evropski program podrške idejama za razvoj društvenih biznisa, posvećen mladima. Ovaj program pokrenuli su 2009. jedan od najprestižnijih ekonomskih univerziteta na svijetu – Bečki univerzitet za biznis i ekonomiju (WU) uz podršku bečkog Impact Hub-a i Erste Fondacije.
U Crnoj Gori sprovodi se od 2016. godine, a dosadašnji pobjednici dobili su dalju mentorsku podršku, putovanja na međunarodne SIA samite u Beču i Beogradu i ukupno 14.000€ direktne finansijske podrške za ostvarivanje njihovih ideja za društvene biznise.
Ovaj program sprovodi regionalni Propulsion Fond koji u programe društvene dobrobiti širom regiona godišnje sa partnerima ulaže više od 600.000 eura. Podršku programu pružaju Erste banka, Coca-Cola HBC, Univerzitet Donja Gorica i ostali partneri spremni da ulažu u mlade koji imaju ideje za društvene biznise.
Almost there
You need to register in order to submit your bulletin & vote.
We care about your privacy.
Read Privacy Policy .
× close